MyChevrolet Mobile App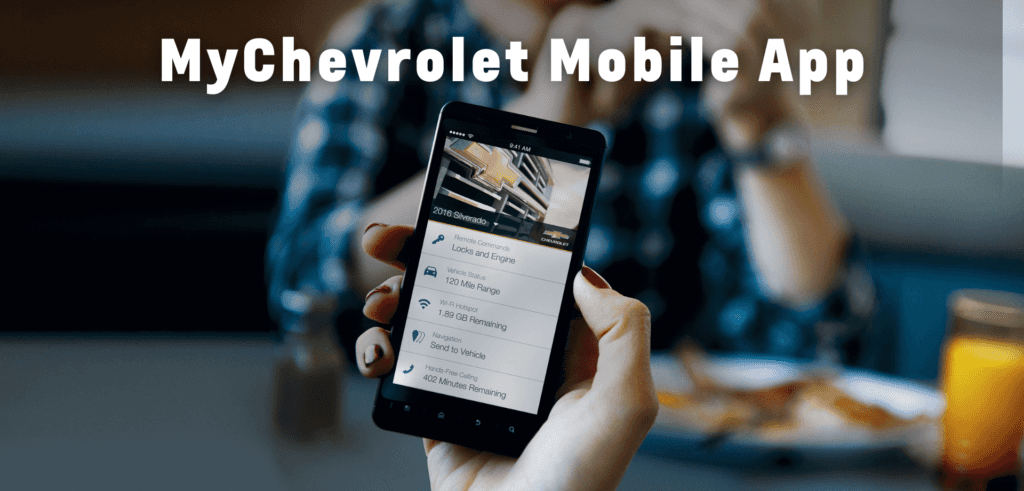 Managing your vehicle doesn't have to be difficult. Fortunately, Chevy lets you stay informed and in control of your vehicle with the available MyChevrolet app. With an array of features at your fingertips, you can take ownership, such as staying alert about your vehicle's health, easily locating your vehicle, and even learning more about your driving habits.
Getting started is as easy. Just download the MyChevrolet mobile app from the Google Play or Apple App store. Then create a MyChevrolet login or use the GM email and password associated with your vehicle. Here are the primary features of the app:
Remote Commands
This app lets you control your vehicle remotely with a push of a button.
Remote Key Fob
The app acts as a remote key fob allowing drivers to lock and unlock their car doors, start and stop their vehicle and even beep their horn.
Locate Your Vehicle
Ever forget where you park? With the MyChevrolet mobile app, you'll have peace of mind knowing that you can locate your vehicle at any time. This feature lets you find your car on a nap, share or set notifications for arrivals and departures, and even set boundary alerts.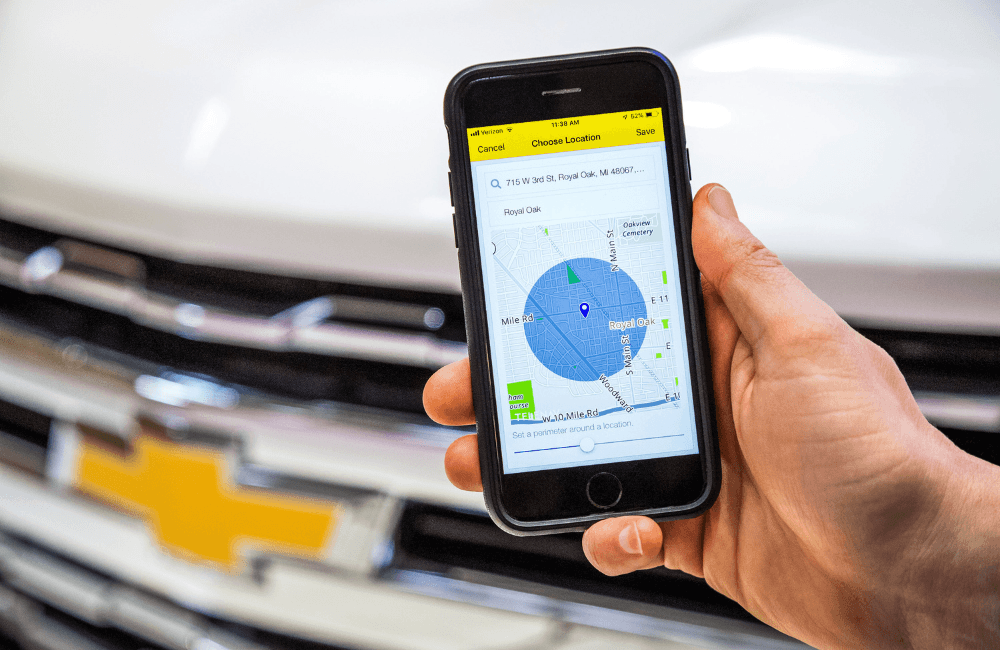 Vehicle Management Services
Keeping up to date about your vehicle's health can save you thousands of dollars in costly repairs and replacement parts. The app keeps you informed about the vehicle's health status and notifies you when maintenance is due, or repairs are needed.
Vehicle Status
Monitoring your vehicle's health is easy with the MyChevrolet app. You'll see the odometer, oil life, fuel range, tire pressure, and mileage right from your mobile device. This offers practical insight into your vehicle's performance and whether you'll need to replace or repair parts. You'll also be alerted when you need maintenance procedures, such as oil changes.
Schedule Service
When it's time for you to bring your car in for service, you can schedule your appointment with your preferred dealer. If you are unsure about the nearest dealer, the app pulls up the nearby Chevy dealers. Also, you can monitor for recalls and see which maintenance services you need to schedule next.
Manage Wifi Hotspot
Additionally, you can monitor your data service plans along with your Hotspot name and password. It's useful if you're someone that uses the vehicle's hotspot to access the internet.
How-to Tutorials
Chevy vehicles are becoming more high-tech. Features like Super Cruise, where you drive hands-free, might seem overly complex. However, the app provides how-to tutorial videos to help you understand all the ins and outs of your vehicle. You can learn other useful tips like how to connect to your infotainment system and other features it has. Perhaps, you'll find features you weren't even aware of!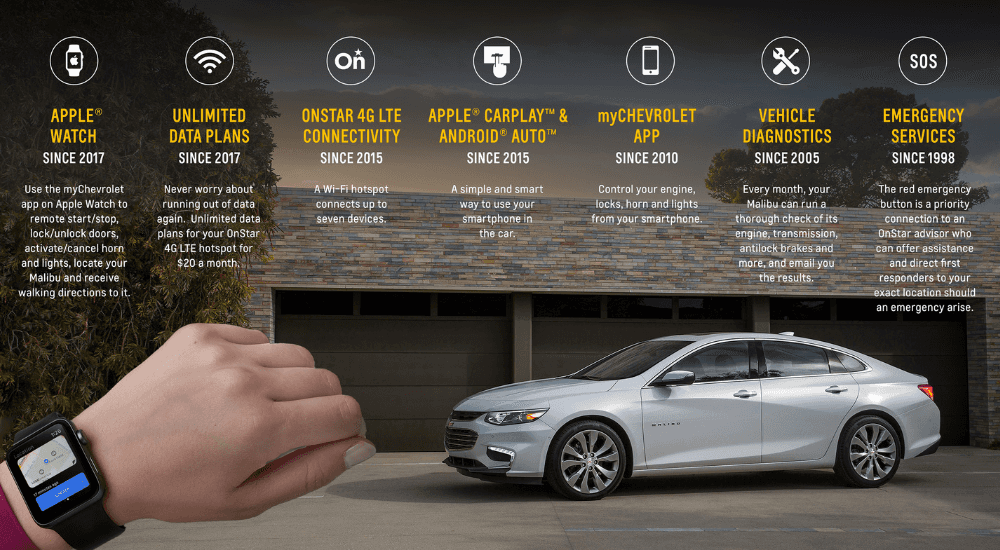 Chevy Resources
Chevy offers various other useful resources to help you stay connected and provides access to other cool features!
Smart Driver
Most drivers aren't aware of their bad driving habits. Chevy has a Smart Driver feature that tracks how well you're driving and provides a monthly score. You'll gain insight into your driving skills and how it's affecting your vehicle. Great drivers have the potential to even qualify for insurance discounts.
MyRewards
Once you've enrolled in Chevy's myRewards program, you can begin earning points towards purchasing a new vehicle, car accessories, or even auto services. Points are earned through rewards card spending.
Visit Mike Anderson Chicago to Learn More
Mike Anderson Chevrolet is the go-to Chevy dealer Chicago you've been looking for. With a wide selection of vehicles, world-class customer service, and a highly skilled team of technicians, we've got you covered.
Trust Mike Anderson Chicago to help you find your next vehicle. MyChevrolet mobile app is compatible with all of our vehicles, making managing your vehicle more convenient than ever. Visit us at 5333 W. Irving Park Road, Chicago, IL 60641, or call us at 773-828-4666.