Electric Vehicles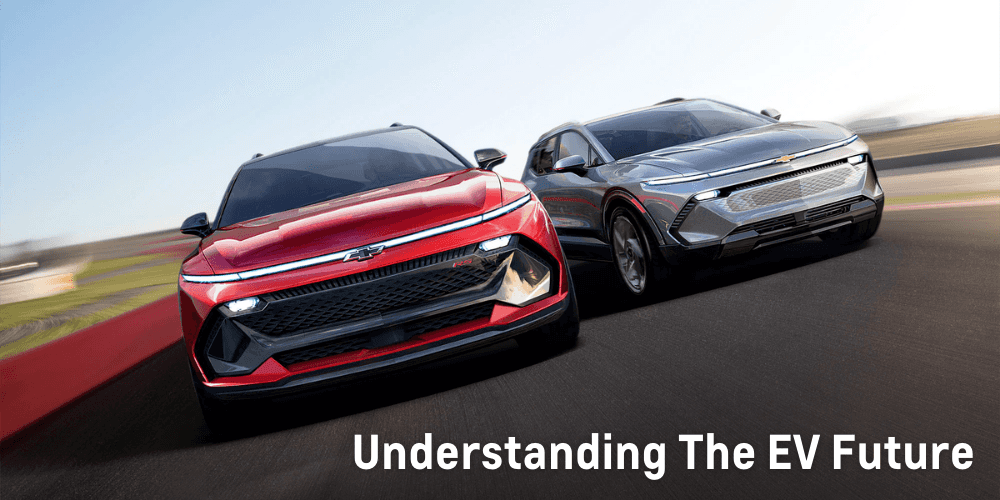 Electric vehicles help save the planet. But they're also cheaper, easier to maintain, and fun to drive. Learn all about what EVs are and whether owning one is right for you.
What are EVs?
Electric vehicles are cars that use an electric motor rather than an internal combustible engine. Since they use little to no gas, you're contributing to fewer emissions, saving money, and may be eligible for tax incentives.
There are three types of EVs with varying degrees of reliance on battery power. Which EV is right for you?
Benefits of EVs
There are many reasons to drive an EV, such as:
Save money: Weekly gas trips to fuel your car can be quite expensive. EVs only require you to charge your battery to keep it running.
Reduce emissions: Carbon dioxide emissions from gas engines continue to be greenhouse gases that go into the atmosphere. Electric motors don't release carbon dioxide.
Easy to maintain: Electric vehicles don't require oil changes or other lubricants that would be needed for gas engines.
Smooth driving: Electric engines generates a high level of torque which provides smooth acceleration to the wheels.
Tax reduction: The government provides tax incentives to those who make the shift to electric cars from fuel-oriented cars
How EV Charging Works
EV charging can be done at public stations or at home. If you're worried about finding electric Chevy chargers near me, Chevy has over 40,000 stations available around the country. Not to mention, we'll help you install a home charging outlet so that you can power your car with ease.
Chevy EV Lineup
Chevrolet has the best EV cars in the market. Here's Chevy's current EV lineup:
Chevy Bolt EV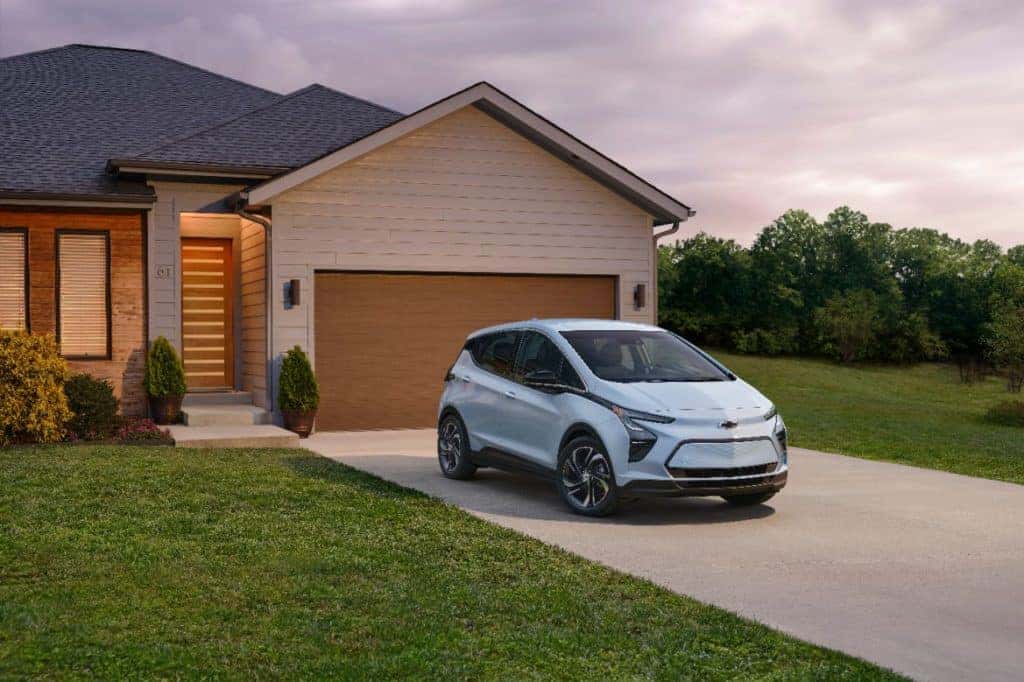 The Chevy Bolt EV is a compact hatchback designed for drivers looking for an electric vehicle to handle their daily transport. Drivers will eliminate their gas emissions completely and achieve an excellent fuel economy of 102 MPGe. With about 259 miles of driving range on a full charge and level 2 charging capability, you can replenish about 100 miles in 30 minutes.
Chevy Bolt EUV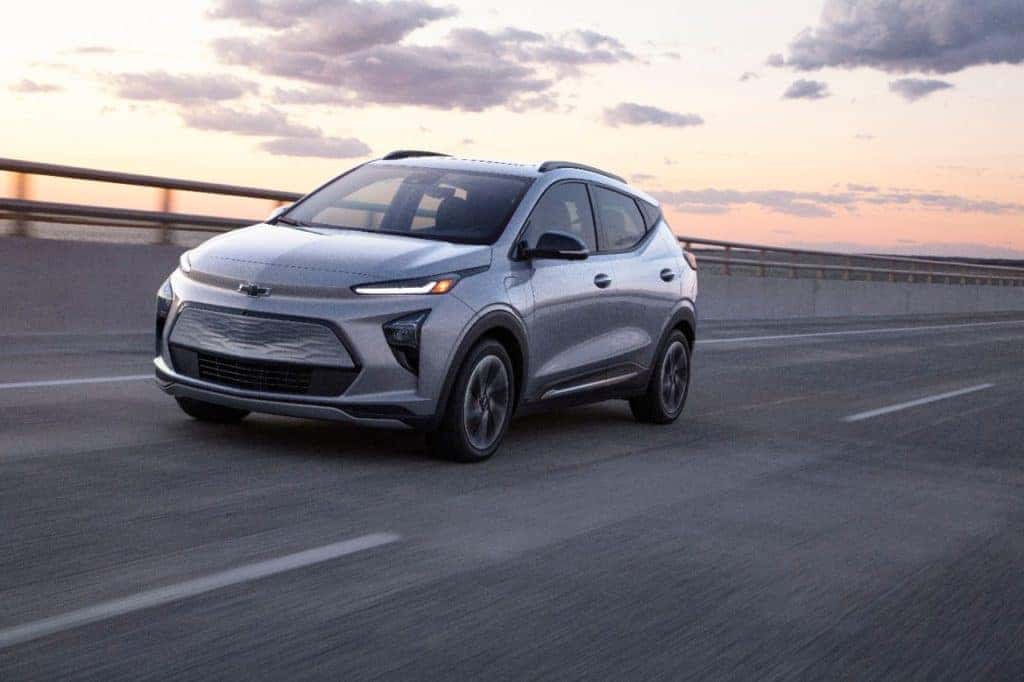 The Bolt EUV is an electric sedan that offers semi-autonomous driving, excellent driving range, and responsive acceleration. It's perfect for small families who need additional cargo space while still receiving the benefits of an EV. With Chevy's SuperCruise technology, the EUV allows for hands-free driving when conditions are met. Like, the EV, you're getting an excellent driving range of 247 miles and fast charging options.
Chevy Silverado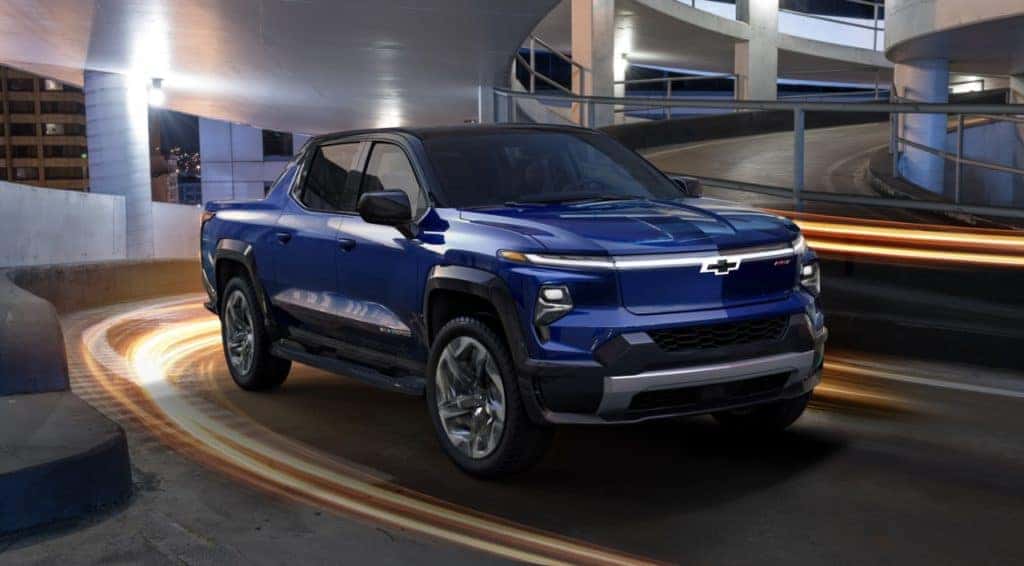 The first-ever Chevy electric truck is almost here. Despite being an EV, the Silverado EV comes with up to three electric motors that generate up to 660 horsepower and 780 lb-ft torque. Additionally, with a full charge, it has a 400 mile range, making it a great choice for road trips.
Chevy Equinox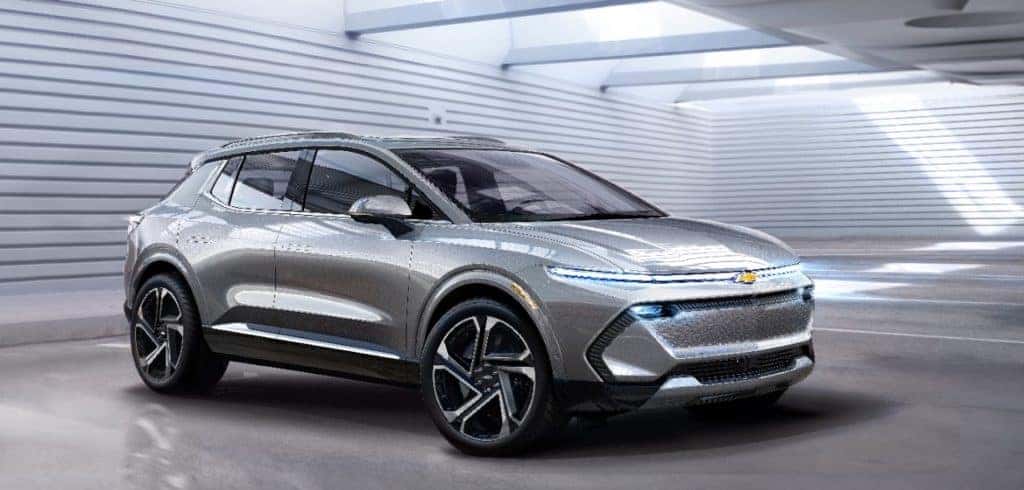 More details about the 2024 electric Equinox are periodically being released. We can't wait to learn more about it!
Find Your EV at Mike Anderson Chevy
Make the switch to an Electric Chevy today! Save on gas and contribute to a healthier planet with EV cars. You can find every Chevy electric car model right here at Mike Anderson Chevy Chicago. Stop by our dealership at 5333 W Irving Park Road or call us at 773-828-4666.