2019 Chevy Blazer Engine Types near Des Plaines, IL – Engine Details, Sizes, Specs, Power, & More!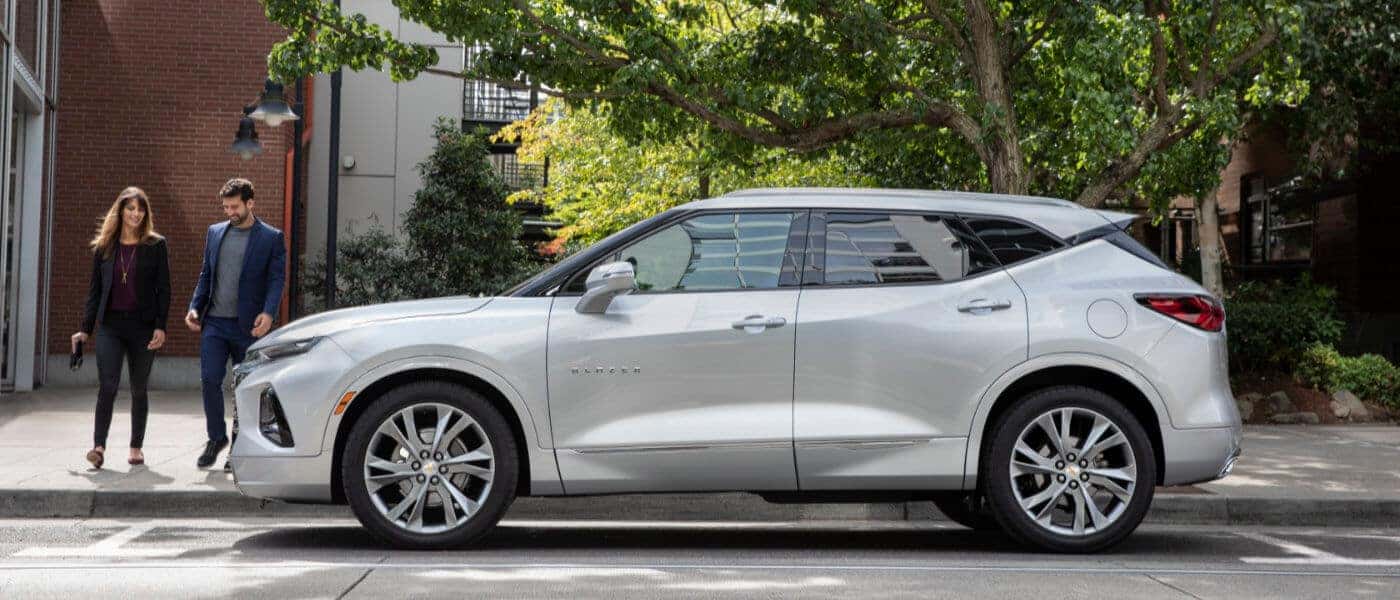 Sporty, energetic, and perfect for your daily drive, the 2019 Chevy Blazer offers enhanced performance thanks to exciting engine options. Here, we'll cover all you need to know about the 2019 Chevy Blazer engine options so you can customize your performance.
Continue reading to learn more about Chevy Blazer engine specs, details, and powertrains. You can also reach out to our Chevy dealership near Des Plaines, IL, online or by calling (773) 465-2000 for more information. Don't forget to check out the Mike Anderson Chevrolet of Chicago new vehicle inventory for available models and current offers for a great deal.
Engine Options
Blazer drivers have the option of two powerful engines: the 2.5L 4-cylinder and 3.6L V6. The 2.5L 4-cylinder is optimal for drivers looking for better fuel efficiency, while the 3.6L V6 adds a powerful punch to your daily drive. Drivers interested in the 2.5L engine can choose between the 2019 Chevy Blazer L and Blazer Cloth trims. You'll find the 3.6L engine is available with the Blazer Cloth, Blazer Leather, RS, and Premier trims.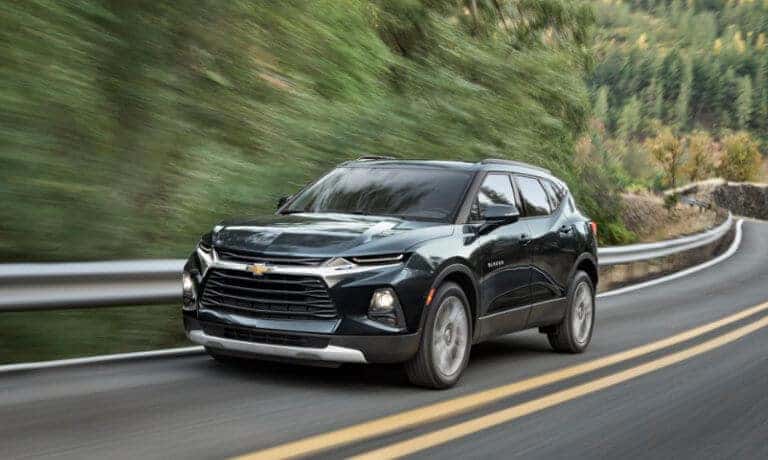 Performance Ratings
Whether you're interested in learning about horsepower or fuel economy, our team has all the bases covered. In the following table, you'll find more information on performance specs so you can figure out which engine has the power and efficiency you're looking for.
Blazer Engine
2.5L 4-cylinder
---
HORSEPOWER
TORQUE
188 lb.-ft. torque @ 4,400 RPM
Max. Towing Capacity
Blazer Engine
3.6L V6
---
HORSEPOWER
TORQUE
270 lb.-ft. torque @ 5,000 RPM
Max. Towing Capacity
Drivetrain Types
In addition to dynamic engine options, the 2019 Chevy Blazer is also available with excellent drivetrain possibilities. The 2.5L engine is paired with a nine-speed automatic transmission and front-wheel drive. On the 3.6L engine, a nine-speed automatic transmission is standard, but you have the option of either front-wheel drive or all-wheel drive, depending on your driving preferences.